In services, the company EXPINIT making the delivery of complete projects or individual consultations. As a Microsoft partner, we focus in particular on products of this manufacturer.Our level of partnership enables us to solving challenging projects, and technical consultations take advantage of expert advice from Microsoft company and always deliver solutions that meet our customers' requirements and are fully in line with the recommendation of our partner.
Technologies and Microsoft products, which perfectly mastered
Microsoft SharePoint Server – Installations, including large scale deployment, migration, upgrade and application development
Microsoft Exchange Server – Installations, migrations, upgrades
Microsoft System Center product family – Operations Manager, Configuration Manager, Data Protection Manager, Services Manager
Microsoft Windows Server with focus on Active Directory and related services including CAs
Hyper-V including cluster solutions –

We provide design and configuration of network infrastructure, including disk subsystem (iSCSI, SAN, FC). Our main partner for the supply of hardware solutions is Dell.

Microsoft SQL server – Cluster solutions, Always On Failover Cluster
We are certified Citrix partner
Lose orientation in a limitless number of products of this manufacturer? Tackles the current technical problem or you decide to implement one of the solutions? Do you have technical difficulties or just deciding for implementing one of the Citrix solution? Do not hesitate contact us and our specialists will be happy to call you back!
The technology that we focus on: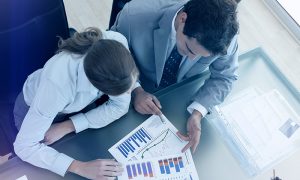 Citrix NetScaler
Citrix XenApp a XenDesktop
Citrix XenMobile
Citrix FileShare
We can also virtualize
Microsoft Hyper-V
VMware včetně Horizon
Citrix XenServer
We will support you professionally – Helpdesk
For our customers we provide services of professional IT Helpdesk. On the basis of fixed SLA we guarantee start solving the problem in a defined time when the issue is reported. Once ticket is created by helpdesk operator you can monitor the progress in the service application until the ticket is resolved. Time required for resolving the ticket is also defined in SLA. Helpdesk  service is implemented using remote access eventually trips to customer sites. And how we're doing, you'll be able to watch regular KPI reports. Try us!
We will guide you
Our focus in outsourcing area is not limited only to Helpdesk services. Unfortunately, nowadays many companies IT profiles merely as the "fire fighters" without a strategy and concept, how defects and consequences arising from this preventable. The reasons may be different – the capacity, the knowledge, or simply – "catch up". EXPINIT comes at the moment with its own product Virtual IT Manager. Within this service we will act as an impartial "mentor" who will bring to running IT a clear strategy, will make proposals for further development and actions so that IT services fully support the business activities of the company and moved the department into the role of equal partner involved in to generate profits. It is to this situation of your company familiar? Try to contact us.
Networking, routing, switching
The area is so wide that we do not want to bore you with the details – our professionals are able to offer quality consultancy services, design and implementation of networks, including physical wiring of our partner companies.
We focus particularly on: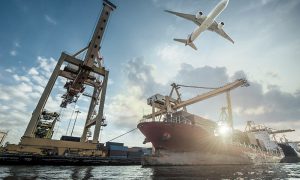 Designing network infrastructure
IPv4 a IPv6 networks– Switching, routing, VLAN,…
Per-to-per a "Road Warrior" VPN solutions (IPSec, OpenVPN,L2TP)
Firewallová řešení
What we can do to help:
DELL Networking
MikroTik (RouterOS)
CISCO Networking
UNIX Networking
Our main partners for the delivery of network technologies are Dell MikroTik.
We support Open Source
Can you imagine IT world without Open Source software? In EXPINIT we see clear limits for the use of commercial solutions and Open Source software. We provide several Open Source systems for our customer for full satisfaction. Our core platform, with which we have more than 20 years experience is the system FreeBSD. In this regard, we are able to provide consultation for other UNIX / Linux systems and the following associated products, such as:
Lest we forget, we can also know Oracle
Due to experience gained from many years of practice with products using  Oracle as database platform, our specialists can also help with this database system. We provide consultations for the Windows platform, and UNIX.
The version that we know: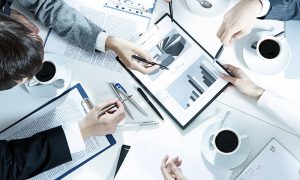 Oracle 9i
Oracle 10g
Oracle 11g
Oracle 11g R2
Oracle 12c
And finally something for connoisseurs – Infor FMS SunSystems
EXPINIT Ltd. It is one of the few companies providing European and global level technical advisory services for the products of Infor FMS SynSystems. Our more than fifteen years of experience with these products guarantee high-quality consulting services and knowledge of the issues at all stages of the implementation of Infor FMS SunSytems to support the live operation and carrying out maintenance work on running systems – Patch Management. During this time, we have made numerous installations, upgrades, and technical consultation for customers worldwide – CEE, USA, Great Britain, Russia.
Read more
Clients who use our solutions

Document management system and invoices approval workflow for Pap OIL company
For our customers, the company PAP OIL Ltd., we carried out the design and implementation of an intranet solution for Document management system and invoices workflow. Solution realized on MS SharePoint platform consists of modules, which are used by both…

Private: Strategic IT services NAREX Vrsovice company
For a long time, EXPINIT is strategic partner and supplier of IT services for the company NAREX VRŠOVICE Ltd. For a group of companies including, as the company NAREX SAT, NAREX NAREX MTE and ZDICE we handle complete outsourcing of some IT…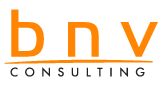 Implementation of Microsoft Project Server in BNV Consulting company
For the company BNV Consulting we have realized the supply and implementation of tools for project management. Solutions consisting of products of MS SharePoint and MS Project Server includes the following key functionalities: Project portal with time and resource management…